PEDOGATE: CAREER CRIMINALS WOMEN IN VERY HIGH PLACES
Hearts Broken we scratch our heads saying deep within ourselves, "we failed protecting our country, our children, humanity: the creation." Where have we been! Did our ego won the battle over us?
Yes it did.
Can we overcome this?
Yes we can.
And here is where we all are at this moment, combatting the  demons that disguises always in all forms in order to trick us: in order taking control for our lives: in order for them having the time of their lives on behalf of our negligence for thinking…, of NOT being aware WHO our enemies are.
WERE we so vulnerable that this never crossed our minds: the fact that we are loaded with enemies? Fuck…?!  What a wonderful deception they have being playing on us…
AND what a wonderful finale it is for us all waking up the deception, and putting an END to: for their games.
Destroy them.
We advice for you NOT to vomit while reading about some of the high class demons in all places, and from all walks of life. AND do you know what really piss us off? that these demons are women in the criminality career for killing: destroying our children: demoralizing them any ways possible: the destruction for the creation!
Surprise?
After reading about the ones on this report, navigate the link at bottom of page for more about these demons worldwide that we know for a fact would not be walking, and along with their suppose husbands, the streets of our cities any longer
20. Michelle Obama (nee Robinson) "[Revised July 17, 2012: Matrix 5 principal and wife of allegedly-extorted man-in-the-middle Barack Obama, a Citizen of the United Kingdom and Colonies and the 44th President of the United States; she allegedly built intellectual property in snuff films with former Sidley Austin lawyer, Bernardine 'Torture Paradigm' Dohrn; she allegedly uses archived snuff-film content to extort silence from witnesses to contract hits; she allegedly used Sidley Austin, to build an escrow service for Libor bankers to hide proceeds of crime and pay for contract hits; she allegedly procured DOJ Pride root authority for her lesbian associates in Illinois and SOS [Pedophile] Villages in Mexico to arrange Fast and Furious contract hits; she allegedly authorized Femme Comp's use of Entrust PKI to buy alibis for Interpol or NATO Matrix 5 contract hits; she allegedly led Sidley Austin meetings in 1991 with the Senior Executive Service in Washington D.C. to sponsor use of 9-1-1 Clipper encryption chips to monitor Matrix 5 MitM propaganda attacks; she allegedly used 9-1-1 Clipper chips to monitor the 2009 contract hit of Wendy Ladner Beaudry at a Vancouver, B.C. crime scene; she allegedly controls terrorist alumni of the Jane Addams' University Settlement Movement (founded Chicago 1891); she allegedly worked with terrorist mentor Bernardine Dohrn on the design of Greek Life oath taking involving late term abortion and pedophile traps; she allegedly extorted managers of the Illinois Municipal Retirement Fund (IMRF) and the Chicago Firemen's Annuity & Benefit fund (CFABF) into buying rights in Permira VideoGuard pay-per-view snuff films on 9/11; in July 2008, she was awarded an honorary membership to the 100-year-old black sorority Alpha Kappa Alpha; she allegedly used Clipper encryption to synchronize the spoliation of evidence of a VideoGuard snuff-film studio in WTC#7 serving pay-per-view pedophile clients of SOS Children's Villages in over 100 countries; she was allegedly recruited in 1984 at Princeton for a career as a Matrix 5 sextortionist by Henry Bienen, her Central Intelligence Agency [CIA] handler and the future president of Northwestern University; she allegedly helped Weather Underground terrorist boss Bernardine Dohrn build NU's matrix of five community groups ('Matrix 5') using Entrust public key infrastructure provided by Bienen to authorize contract killing, sabotage and virtual deception; she was born 1964 in Chicago, Illinois to Marian and Fraser Robinson III, a Chicago city pump operator and a precinct captain for the mobbed-up Democratic Party machine; she graduated as a francophone from high school in 1981; Bienen guided her in sociology and African-American studies at Princeton where her 1985 thesis titled "Princeton-Educated Blacks and the Black Community" shows her focus on community organization of ethnic conflict; Bienen sent her to study law at Harvard to 'rub raw the sores of discontent'; she sponsored crony hiring of professors who belonged to SBA 8(a)-listed minority groups; she launched libelous attacks on landlords using phony complaints from 'virtual' low-income tenants; she graduated from Harvard Law School in 1988; Bienen arranged for her to join Chicago law firm Sidley & Austin to develop expertise in intellectual property law and marketing; he assigned her to work in a 'dual-use' Sidley team to represent Union Carbide Corp. in its 1990 legal fight re a sale of a chemical business unit to Arco Chemical Co. and spoliation of evidence of Matrix 5 sabotage of Union Carbide's Bhopal plant in India – 47 tons of water injected into a bath containing 42 tons of methyl isocyanate; he assigned her to work on a 'dual-use' Sidley team re IP associated with Barney the Purple Dinosaur AND the spoliation of evidence of role of Worshipful Company of Spectacle Makers in VideoGuard propaganda broadcast of BBC snuff films as virtual news over PBS; he assigned her to build a Women @ Sidley group of lesbians and work on federal bridge encryption protocols stolen from Ron Brown's office; he assigned her to work with lesbians in Kristine Marcy's DOJ Pride to build iCAIR for Matrix 5 sabotage, assassination and virtual deception; he assigned her to work on IP and patent protection for Unabomb devices trademarked with initials 'FC' standing for Femme Comp Inc; he transferred her in 1991 to work as mayoral assistant with Valerie Jarrett, then chief of staff to Chicago Mayor Richard Daley and a target for SOS sextortion who ultimately handed control of the City to terrorists in the University Settlement Movement; he transferred her in 1993 to head up a new Chicago office of Public Allies to create Matrix 5 training groups for young revolutionaries; he assigned her as associate dean of student services at University of Chicago to radicalize students; he assigned her as executive director of community affairs at University of Chicago Hospitals where she allegedly promoted use of VideoGuard encrypted images of late-term abortions to extort leaders of churches and community groups; he allegedly arranged for her pay increase from $122,000 to $316,000 a year and promotion to a vice president at the University of Chicago Hospitals; he allegedly showed her how to use Entrust PKI root authority to help her husband win a U.S. Senate seat in 2004; he allegedly helped heruse SOS Pedophile Villages to entrap and extort fellow members on the Chicago Council on Global Affairs; he allegedly showed her how to use SES Clipper and Entrust PKI to exploit 9-1-1 snuff-film images of the 911 attacks and the presence of University Settlement Movement killers at the Mumbai Massacre crime scenes.]
39. Condoleezza Rice "[66th United States Secretary of State; President Bush's National Security Advisor during first term; political science Stanford University Provost 1993 to 1999; chaired Millennium Challenge Corporation; Met CIA Director George Tenet July 10, 2001 in "emergency meeting" on impending al Qaeda attack; in PEOC with Lynne Cheney when Sisters disrupted 9/11 response by Dick Cheney and George Bush.]"

46. Angelina Jolie (née Angelina Jolie Voight) "[With SOS Children's Villages named Nathalie Nozile as first Jolie Legal Fellow to protect Haiti's vulnerable children; "Nathalie has .. unique perspective of growing up in an SOS Village .. returns to help strengthen Haitian judicial system .. a force…just wait and see"; father's side, Czechoslovak and German descent; mother's side French Canadian and Iroquois; eleven years old at Lee Strasberg Theatre Institute; at 14, dropped out of acting classes; dreamed of becoming a funeral director; black clothing, purple hair; moshed with live-in boyfriend; 'punk kid with tattoos'; "I collected knives and always had certain things around. For some reason, ritual of having cut myself and feeling the pain, maybe feeling alive, feeling some kind of release, it was somehow therapeutic to me"; estranged from father Voight who claims she has "serious mental problems"; trophy abductions of children from SOS orphanages; baby tattoos with heavy bruising show geographical coordinates detailing where her four children, three adopted, were plucked; Maddox (Cambodia); Zahara (Ethiopia); Shiloh (Namibia biological) and Pax Thien (Vietnam); ongoing corruption and extortion of Office of the United Nations High Commissioner for Refugees (UNHCR; est. December 14, 1950).]"
55. Valerie Bowman Jarrett (nee Bowman) "[Revised May 22, 2012. Matrix 5 advisor to the allegedly extorted man-in-the-middle POTUS 44, Barack Obama; she is the Chair of Obama's allegedly extorted White House Council on Women and Girls; she allegedly authorized same sex-and lesbian insider traders to hack Nasdaq auction software and trigger short-selling fraud on Facebook shareholders including its heterosexual founder Mark Zuckerberg; she is a former member of the allegedly extorted board of the Chicago Stock Exchange (2000–2007, as Chairman, 2004–2007); senior advisor to Obama for Public Engagement and Intergovernmental Affairs; former co-chairperson of Obama-Biden Transition Project and therefore co-sponsor with same-sex extortionists, Kristine Marcy and Lena Trudeau of the NAPA Matrix 5 RICO community; she was born in Shiraz, Iran to American parents James E. Bowman and Barbara Taylor Bowman; when she was five, the family moved to London for one year, returning to Chicago in 1963; her mother, Barbara T. Bowman was one of four child advocates that created the Erikson Institute to provide advanced knowledge in child development for teachers and other professionals working with young children; as a child she spoke Persian and French; married in 1983 to Dr. William Robert Jarrett, son of Chicago Sun-Times reporter Vernon Jarrett a pedophile (?) buddy of Obama's pedophile mentor, Frank Marshall Davis; former Deputy Corporation Counsel for Finance and Development working for Chicago Mayor Harold Washington; former Deputy Chief of Staff for Mayor Richard Daley during which time (1991) she hired Michelle Robinson, then engaged to Barack Obama, away from Sidley Austin where they were mentored by terrorist boss Bernardine Dohrn; former Commissioner of Department of Planning and Development from 1992 through 1995; former Chair of the Chicago Transit Board from 1995 to 2005; former Chairman of the Board of Trustees of the University of Chicago Medical Center; former Vice Chairman of the Board of Trustees of the University of Chicago; one of three Senior Advisors to President Obama; holds retitled position of Assistant to the President for Intergovernmental Affairs and Public Engagement, managing White House Office of Public Engagement, Office of Intergovernmental Affairs, Office of Urban Affairs and White House Office of Olympic, Paralympic, and Youth Sport.]"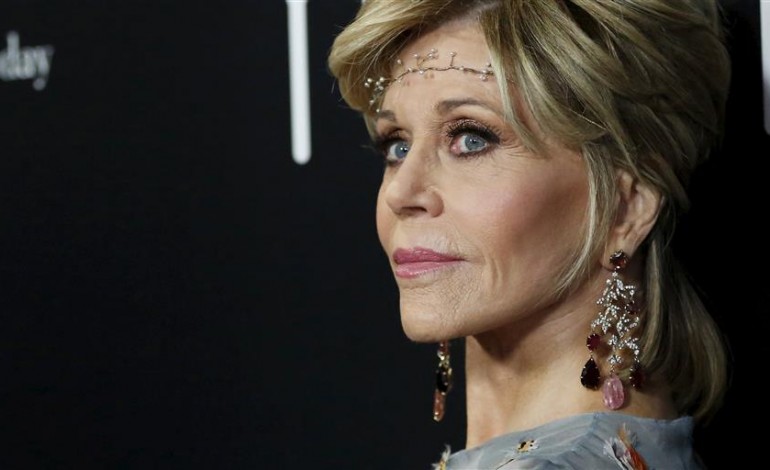 57. Jane Fonda (nee Fonda) "[Born 1937; a Vassar student who went to Paris for two years where she was allegedly recruited as a Crown Agents Sister to produce Matrix 5 tv propaganda; first phase was to become bilingual expert in sexual entrapment and extortion as in Barbarella with simulated (?) use of organ-like instrument that delivers pleasure in doses that could be lethal; daughter of Henry Fonda who began tracking JFK after WWII as prospective puppet president for Matrix 5; used images of violent group and lesbian sex to extort Roger Vadim, her first man-in-the-middle husband (m. 1965); used images of sexual torture and snuff films to extort Tom Hayden, her second man-in-the-middle husband (m. 1973), as agent-provocateur leader of Students for a Democratic Society and Weather Underground; used images of pedophile coat-hanger torture and snuff films to extort Ted Turner, her third man-in-the-middle husband (m. 1991), into converting CNN into a Matrix 5 .tv propaganda machine; organized CNN's virtual news network to camouflage contract killing and genocides coordinated by Tuvalu root authorities and top officials in the British and the Canadian Privy Councils; divorced in 2001, allegedly after Ted Turner saw Dino's Hannibal brain-food film derived from pig-farm script and learned of the TOPOFF conspiracy with Kristine Marcy and Lena Trudeau for a live broadcast of al-Qaeda 911 snuff film on cnn.tv; Fonda had a principal role in The China Syndrome (1979), about a cover-up of an accident in a nuclear power plant; nominated for Academy Award for Best Actress for her portrayal of an alcoholic murder suspect in the 1986 thriller The Morning After; Supporter of Huey Newton and the Black Panthers in the early 1970s, stating "Revolution is an act of love; we are the children of revolution, born to be rebels. It runs in our blood."; called the Black Panthers "our revolutionary vanguard", and said "we must support them with love, money, [Matrix 5] propaganda and risk."; leader of the feminist and radical lesbian movement since the 1970s; major patron of the VVAW with 1970 speech at Michigan State University "I would think that if you understood what Communism was, you would hope, you would pray on your knees, that we would someday become communists"; in North Vietnam, she was photographed seated on an anti-aircraft battery; she made ten radio broadcasts in which she denounced American political and military leaders as "war criminals"; visited American prisoners of war (POWs) and when cases of torture began to emerge among POWs returning to the United States, she called returning POWs "hypocrites and liars."; "These were not men who had been tortured. These were not men who had been starved. These were not men who had been brainwashed"; she stated the POWs were "military careerists and professional killers" who are "trying to make themselves look self-righteous, but they are war criminals according to the law."; she is the mentor to first ever all-transsexual cast of The Vagina Monologues; In the days before the Swedish election on September 17, 2006, Fonda went to Sweden to support Feministiskt initiativ in election campaign; she considers patriarchy to be harmful to men as well as women; Fonda is a presumed Matrix 5 sponsor of Kristine Marcy's Femme Comp Inc and the ongoing attempt to kill heterosexual top officials wherever they are found to make room for a Matrix 5 NWO]"–
76.
Greta Van Susteren (born June 11, 1954)
"[Revised October 25, 2011. Matrix 5 principal and wife (m. 1988) of allegedly extorted man-in-the-middle, John P. 'Bhopal' Coale; she allegedly conspired with Greek Life associates Lynne Cheney (Kappa Alpha Theta) and Condoleezza Rice (Alpha Chi Omega) to gave General Henry Shelton an alibi for 9/11; she is allegedly using CNN In-Flight Network to conceal the name of the root authority behind Pershing Rifles and the Queens' Guard in the Matrix 5 propaganda attack of 9/11; she allegedly used Femme Comp Greeks to extort control of the Department of Defense's Mentor/Protégé Program; she allegedly hired Femme Comp Greeks to prepare a pay-per-view production of the live-broadcast snuff film 'Triphibious 9/11'; she allegedly uses Greeks to launch Matrix 5 propaganda attacks with Delta Phi Epsilon (a professional foreign service fraternity founded at Georgetown in 1920) and its sorority (founded in 1973); she and her Greek Life associates were allegedly tricked (?) into swearing Aleister Crowley-designed oaths near 'Bullingdon toilet bowls'; she is allegedly aware that such toilet bowls were set up for Matrix 5 camera crews at Hull House in Chicago and Toynbee Hall in Whitechapel – the latter being cleaned by the late Bullingdon Dining Club alumnus John Profumo, before the murder of U.S. President John F. Kennedy in 1963; Abel Danger makes a spoliation inference from her use of VideoGuard pay-per-view encryption to spoliate evidence and testimony from oath-taker controlled crime scenes that Greta Van Susteren is guilty as an accessory – before or after the fact – of the crimes which she has allegedly spoliated; she allegedly launched Femme Comp Inc. in 1979 with fellow Georgetown alumna Kristine Marcy (see #1) to operate as women-owned SBA small business engaged in murder-for-hire for the former Treasury Solicitor Juliet Wheldon (see bookend); we infer that she and her husband operate a racketeering tort-law partnership at Femme Comp's FC-KU (Ku band) crime scenes in which he serves as the self-described "ambulance chaser" who became known as "Bhopal Coale" in 1984 being the first lawyer to hop on a plane to India to sign up gas-leak victims who couldn't even read their retainer documents; she graduated from Xavier High School in Appleton in 1972 and the University of Wisconsin in Madison in 1976, where she studied geography and economics; she earned a Juris Doctor from Georgetown Law in 1979 and a Master of Law from the school in 1982; she was the first Stuart Stiller Fellow at Georgetown Law Center; she was an adjunct professor at the Law Center from 1984 through 1999; she allegedly used Femme Comp Greeks to hire false witnesses to accuse the innocent and shelter those people guilty of the coordinated sabotage of Union Carbide's insecticide plant in India; she allegedly procured IFN devices for Femme Comp Greeks to trigger dial-a-blast bombs and encrypt fake images during a Matrix 5 propaganda attack on New Orleans where false witnesses attributed failures in the levee system to a 20' surge from a day-old Hurricane Katrina; she allegedly procured IFN pay-per-view and VideoGuard-encrypted snuff-film devices for Greek Life extortionists at Rockwell Collins; she allegedly moved Femme Comp's Greek Life extortionists through 'diversity' backdoors built by Rockwell Collins to control the National Society of Black Engineers (NSBE), the Society of Women Engineers (SWE), the North Carolina Agricultural and Technical State University (where she recruited Khalid Sheikh Mohammed) and Tuskegee University; she allegedly extorted her husband to sue his tailor, on the grounds that the sub-par work on his shirts had subjected him to "public humiliation . . . severe emotional distress, and embarrassment; she allegedly used FC Greeks to extort the West Virginia Bar into dropping attempts to disbar both her husband and herself for soliciting the families of coal-mine accident victims; she allegedly transmitted death threats through FC Greeks and her husband – then serving as an adviser to Sarah Palin – to force the non-Greek candidate out of the running for the Republican presidential primary campaign; she allegedly deploys FC Greek extortionists to control the Church of Scientology; she is a former criminal defense and civil trial lawyer and joined CNN in 1991 as a legal analyst to become co-host of CNN's Burden of Proof and The Point with Roger Cossack from 1994 to 2002, playing defense attorney to Cossack's prosecutor; she joined Fox News Channel after a highly publicized and phony contract-bidding war; she now hosts On the Record w/ Greta Van Susteren on the Fox News Channel; she utilized cosmetic surgery to manipulate public perception of her untrustworthiness; her Fox News "On the Record" is the highest rated cable news program in the 10 p.m. timeslot; she is allegedly using Femme Comp's Greek Life extortionists to spoliate crime scenes and smear expert witnesses in Daubert defense ploys designed to ensure that prosecutors, jurors and investigators can rarely if ever establish guilt or meet the burden of proof beyond a reasonable doubt; she allegdly used FC Greeks with Kristine Marcy to generate false witness at crimes scenes or trials associated with the Waco Massacre, the murder of Vince Foster, the Murrah Building Bomb, JonBenet Ramsey, O.J. Simpson, the Elian Gonzalez custody battle, the frauds associated with Election 2000, the bombing of the USS Cole, Caylee Marie Anthony, Scott Peterson, Michael Jackson, Anna Nicole Smith, the disappearance of Natalee Holloway from Aruba; the Virginia Tech massacre where a suicide note in suspect Cho's dorm room indicates he was entrapped by Femme Comp Greeks into "rich kids", "debauchery", and "deceitful charlatans" and where he alleges "You forced me into a corner and gave me only one option…You just loved to crucify me. You loved inducing cancer in my head, terror in my heart and ripping my soul all this time"; she has represented various clients in civil and criminal cases during her career as a trial attorney; she is the author of a chapter on witness and client representation in "Federal Enforcement 1992: Defense Strategies for Winning White Collar Trial."; she was awarded the first place 2002 National Headliners Award as part of an investigative team covering the "Attack on America."; she allegedly continues to divert public perception of ongoing treasonous acts by her Greek Life associates at Femme Comp Inc and she is preparing to place Gloria Cain and her Ballistics 9/11 husband in the White House as loyal servants of the Treasury Solicitor, the Queens' Guard and the Bullingdon Toilet Bowl"
80. Ann Romney (nee Davies)"[Revised June 27, 2012. Alleged Matrix 5 principal and Mormon wife of the allegedly-extorted man-in-the-middle Mormon, Mitt Romney; she allegedly secured a crony position as governor's liaison to dirty money laundered by Kristine Marcy through the White House Office of Faith-Based and Community Initiatives; she allegedly used the money to build the Federal Bridge Certification Authority and pimp for the Fundamentalist Church of Jesus Christ of Latter-day Saints (FLDS) and the United Effort Plan (UEP) – both being Mormon pedophile sects linked to Bountiful, British Columbia, and SOS Children's Villages in Canada; she allegedly used the money to fund Fast and Furious contract hits by Femme Comp Inc (FCI) assassins; she allegedly used the money to pay Mormon and Femme Comp hit teams for the murder of law enforcement officers and subversion of Mexican and United States governments; she allegedly used the Federal Bridges (cf. Entrust Ottawa and Sidley Austin, Chicago) to move pedophiles through B.C.'s Bountiful community and extort silence from terrified trustees of the Utah Retirement System re various naked short positions during 9/11 and the subprime panic of 2007; she allegedly extorted her husband's partners and clients at Bain & Company through VideoGuard pay-per-view encryption devices which concealed conditional access to insider-trading information for the 9/11 panic of the capital markets; she allegedly extorted her husband's partners and clients at Bain & Company through VideoGuard pay-per-view encryption devices of snuff-film images procured by pedophile pimps through the Bountiful community in British Columbia; she allegedly converted to The Church of Jesus Christ of Latter-day Saints in 1966 to take control of her future husband's career; she allegedly conspired with Mitt's father, George Romney, then Governor of Michigan, to move Mitt into a Mormon Mission Home mansion in Paris to learn the basic techniques of pedophile entrapment and man-in-the-middle propaganda; she allegedly used her future husband to help her lesbian friends to coordinate MitM attacks on the U.S. government and White House insiders in respect of their role in the Vietnam War; she allegedly used her future husband to help her lesbian friends to coordinate MitM attacks on French government leaders in respect of their role in the May 1968 general strike and student uprisings [cf. Jane 'The Ripper' Addams' similar role in the University Settlement Movement through WWI]; she began attending Brigham Young University and then married Mitt Romney in 1969; she was First Lady of Massachusetts from 2003 to 2007; Ann Davies knew of Mitt Romney since elementary school; she began dating him in March 1965; she spent a semester at the University of Grenoble in France during her freshman year; after Mitt's return from France in December 1968, the pair reconnected and agreed to get married as soon as possible; they were married by a church elder in a civil ceremony on March 21, 1969, at her Bloomfield Hills home, with a reception afterward at a local country club; the following day the couple flew to Utah for a wedding ceremony inside the Salt Lake Temple; her family could not attend since they were non-Mormons, but were present at a subsequent wedding breakfast held for them across the street; after Mitt graduated, the couple moved to Boston so that he could attend Harvard Business School and Harvard Law School; she later finished her undergraduate work by gaining a semester and half's worth of credits via taking night courses at Harvard University Extension School, from which she graduated in 1975 with a Bachelor of Arts degree with a concentration in French language; she has been involved in a number of children's charities, including being director of the inner city-oriented Best Friends; she worked extensively with the Ten Point Coalition in Boston and with other groups that promoted better safety and opportunities for urban youths; she has served as a board member for the United Way of America and helped found United Way Faith and Action; she was given the 2006 Lifetime Achievement Award from Salt Lake City-based Operation Kids. [Abel Danger alleges that Romney used pedophile federal bridge to mingle their wealth derived from naked short selling with fraudulently converted assets of the Utah Retirement System in Cayman Islands tax havens]"
89.
Dame Helen Alexander
"[Matrix 5 principal and alleged sponsor of lesbian and/or pedophile man-in-the-middle extortionists of Thomson Reuters and its Libor banking cartel and associated private equity groups; she was appointed a Reuters Trustee in 2011; she is chairman of UBM plc, the Port of London Authority (PLA) and Incisive Media; she is deputy chairman of esure Group Holdings; she is a non-executive director of Rolls-Royce Group plc; she is a senior adviser to Bain Capital and allegedly arranged for Mitt Romney's profits to be hidden in tax shelters set up by Sidley Austin in the Cayman Islands; she was president of the Confederation of British Industry (CBI) until June 2011; she is Chancellor of the University of Southampton; she is associated with MitM attacks through the WorldWide Web Foundation, the Grand Palais in Paris, the Said Business School in Oxford and St Paul's Girls' School; she was Chief Executive of the Economist Group till 2008, having joined the company in 1985 when she allegedly began working with Barack Obama's Rainbow Coalition in Chicago on the development of a leveraged Libor lease to finance the demolition of the Twin Towers on 9/11; she was managing director of the Economist Intelligence Unit from 1993 to 1997.]"
92. Book-end: Theresa Mary May (née Brasier) [Revised June 30, 2012. An alleged Matrix 5 principal who allegedly uses pedophile surveillance, entrapment and extortion to control man-in-the-middle officials in the police, religious, military and civilian organizations in the United Kingdom; she allegedly sponsored same sex agents to infiltrate City and Guilds Livery Companies and create a de facto Worshipful Company of Blackmailers; she allegedly authorized the Blackmailers to hire Anna Chapman – a same-sex pedophile pimp – to entrap Barclays and Thomson Reuters staff in LIBOR insider trading frauds which recently generated £290 million in fines to enrich FSA and DOJ Forfeiture funds; she is a British Conservative politician who is Home Secretary in the Conservative – Liberal Democrat Coalition; she was elected to Parliament in 1997 as the Member of Parliament for Maidenhead; she served as the Chairman of the Conservative Party, 2003–04; she was appointed to the Privy Council in 2003; she became Shadow Secretary of State for Work and Pensions and Shadow Minister for Women before being appointed Home Secretary and the Minister for Women and Equality in David Cameron's Cabinet on 11 May 2010; she attended the University of Oxford where she read Geography at St Hugh's College, taking a BA (Hons) in 1977; she worked from 1977 to 1983 at the Bank of England; she worked as a financial consultant and senior advisor in International Affairs at the Association for Payment Clearing Services; she allegedly conspired with Juliet Wheldon to undermine the Treasury Solicitor's office with leveraged leases financed by 'bona vacantia' credit; she stood (and lost) in the safe Labour seat of North West Durham in the 1992 general election; she stood and lost in the 1994 Barking by-election; she was elected the Conservative MP for Maidenhead in 1997 general election; she was Shadow Spokesman for Schools, Disabled People and Women (1998 – June 1999) in William Hague's front-bench Opposition team; she became the first of the 1997 MPs to enter the Shadow Cabinet when in 1999 she was appointed Shadow Education and Employment Secretary; after the 2001 election, the new Conservative leader Iain Duncan Smith retained her services in the Shadow Cabinet, moving her to the Transport portfolio; she allegedly knew of the City and Guilds plans to trigger the double-occurrence for the Wells Fargo Twin Towers pass through certificates; she became first female chairman of the Conservative Party in July 2002; she stated at the 2002 Conservative Party Conference that the party must change because it was perceived as the "Nasty Party"; she was sworn of the Privy Council in 2003; she was appointed Home Secretary and Minister for Women and Equality by the Prime Minister of the United Kingdom, David Cameron as part of his first cabinet; she is tireless sponsor of gender equality; she pretends to oppose the European Union (Eurosceptic); she plans to scrap the UK Human Rights Act; she received the Freedom of the City of London; she has joined the Livery of the Worshipful Company of Marketors which allegedly conspired with Bain and Company's London Office in structuring the leveraged lease triggers to the Global Financial Crisis of 2008.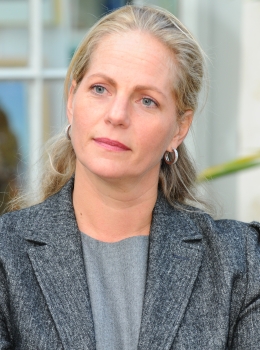 49.
Ariane de Rothschild (nee Langner)
"[born 1965 in San Salvador; wife of Baron Benjamin de Rothschild; vice-president of Edmond de Rothschild Holding SA since 1999 where she allegedly directs mortgage-based extortion of worldwide SOS `Mothers' and pedophile alumni of SOS Children's Villages – including Algeria and El Salvador – through the Bombardier Fund of Funds; MBA from Pace University in New York; former broker at Société Générale in New York; extorted U.S. insurance group AIG, to enter the French and European markets; member of the Board of Directors of the private banks Compagnie Financière Edmond de Rothschild in France and Banque privée Edmond de Rothschild in Switzerland; secret controller of Bombardier electronic warfare and GAPAN/ALPA patent pool contract hits with the Bombardier family, Bain Capital and the Caisse de dépôt et placement du Québec; Ariane de Rothschild Fellows Program, in partnership with Columbia Business School, University of Cambridge and ESSEC is hiding the bogus bio of Obama; she runs Edmond de Rothschild Group among other wine properties in Bordeaux (Château Clarke, Chateau Malmaison, Château des Laurets), Spain (Vega Sicilia), South Africa and Argentina; manages Le Domaine du Mont d'Arbois, a luxury hotel complex in Megève; she leads a syndicated debt investment vehicle for a racketeering influenced and corrupt organization (RICO) of the PENSION COMMITTEE OF THE UNIVERSITY OF MONTREAL PENSION PLAN [where unwitting faculty were invested in the massacre of a group of apolitical women engineers by `une gang de féministes']; BANCO NOMINEES (I.O.M.) LIMITED, BANK OF BERMUDA (LUXEMBOURG), S.A., now called HSBC Security Services (Luxembourg) S.A., on behalf of Liberty Ermitage North American Absolute Fund Ltd., BANQUE PRIVEE EDMOND DE ROTHSCHILD EUROPE, CACEIS BANK LUXEMBOURG, as assignee of Banque Privee Edmond De Rothschild Europe/Isofin f/k/a Credit Agricole Investor Services Bank Luxembourg .. BASE FORCE, LTD., BOMBARDIER TRUST (CANADA), as agent of the administrators of the pension funds of Bombardier Inc. whose assets are collectively invested in the Bombardier Trust (Canada) (Foreign Assets) Fund [and the CC-144s which allegedly served as transports, patrol aircraft, and electronic 'spoofers' in Pan Am 103] THE BOMBARDIER TRUST (UK), THE BOMBARDIER TRUST (U.S.) MASTER TRUST .. COMMONFUND GLOBAL HEDGED PARTNERS, LLC, CONDOR ALTERNATIVE FUND, THE CORBETT FAMILY CHARITABLE FOUNDATION INC., THE CORONATION INTERNATIONAL ACTIVE FUND OF FUNDS, FORTIS [BNP Paribas Oil-for-Food and Anna Chapman sexual extortionist] GLOBAL CUSTODY MANAGEMENT AND TRUSTEE SERVICES (IRELAND) LIMITED as trustee for Coronation Universal Fund .. MELLON BANK, N.A., as Trustee for the Dominion Resources Inc. Master Trust .. FONDATION LUCIE ET ANDRE CHAGNON, ANDRE CHAGNON, SOJECCI II LTEE., FONDATION LILLA, GOULAM INVESTMENTS INC., GTALPHA, CHRISTA GUNTER, HERMES TRADING LTD., HSBC PRIVATE BANK (SUISSE) SA, formerly known as HSBC Republic (Suisse) SA .. KREDEITBANK LUXEMBOURG, NC SPECIAL OPPORTUNITIES FUND, KUWAIT AND MIDDLE EAST FINANCIAL INVESTMENT COMPANY, LA COMPAGNIE FINANCIERE EDMOND DE ROTHSCHILD BANQUE .. LGT BANK IN LIECHTENSTEIN AG .. MAESTRO TRADING, INC .. NATIONAL BANK OF CANADA .. PENSION COMMITEE OF REGIME DES RENTES DU MOUVEMENT DESJARDINS .. THE PENSION COMMITTEE OF THE PENSION PLAN FOR THE REGIME de RETRAITE DE LA CORPORATION DE L'ECOLE POLYTECHNIQUE [where unwitting faculty were invested in the massacre of a group of apolitical women engineers by `une gang de féministes']; ROTHSCHILD GESTION, SATNAM INVESTMENTS LTD., SEVEN SEAS PORTFOLIO A LIMITED, SIGNET MULTI-MANAGER INC., UEB (UNITED EUROPEAN BANK) GENEVA (SWITZERLAND), SIL NOMINEES LIMITED, SPGP (Societe Privee de Gestion de Patrimoine) .. STARVEST FUNDS, LTD., THE TAURUS FUND, Successor-in-Interest to Turkos Seventeen Limited .. WESTWIND FOUNDATION HOLDINGS LTD., WYATT INCORPORATED EMPLOYEES PROFIT SHARING PLAN, 171212 CANADA, INC. .. COMMERZBANK GLOBAL ALTERNATIVE LIMITED, COMMERZBANK ALTERNATIVE STATEGIES-GLOBAL HEDGE; directed racketeering loans and extortion of inter alia .. BANC OF AMERICA SECURITIES LLC; CITCO FUND SERVICES (CURACAO), N.V., THE CITCO GROUP LIMITED, … PRICEWATERHOUSECOOPERS (NETHERLANDS ANTILLES), INTERNATIONAL FUND SERVICES (IRELAND) LIMITED]"
–
6. Sarah, Duchess of York (nee Sarah Margaret Ferguson – Fergie)"[SARAH FERGUSON, LOST OFFICES IN WTC .. Howard Lutnick from Cantor Fitzgerald gave her office in New York on the 101st floor. Andrew flew to the US on 9/11 .. Fergie appointment .. for her Chances For Children charity with office in the World Trade Center KING: The famous doll story, too. They found the doll in the street. FERGUSON: Well, you know, the fact that she survived said to me that Little Red — how is it that my doll, for Chances For Children, she's a symbol of the charity. KING: There's the famous picture of the fireman finding her. Did you think that was an omen? FERGUSON: I did, Larry. You know, a lot of people would say, sure, you know, but I do, I really believe that it said to me, and I get Chances For Children up and running and get on an do more work and make sure you can give children a right to a healthy life" .. 1993, the Duchess founded Children in Crisis based in London with two current trustees: Grahame Harding and Paul Szkiler .. grown to help over 250,000 children annually in 10 countries around the world 2004 .. named official spokesperson of SOS Children's Villages – USA 2006 .. established The Sarah Ferguson Foundation based in Toronto .. serve [exploit and extort] children and families in dire need .. China, Japan, Poland, Mexico, and cities across the United States .. filmed offering access to Prince Andrew for £500,000 .. heard to say "£500,000 when you can, to me, open doors" .. She is seen taking away a briefcase containing $40,000 (US) in cash" .. "The Prince Andrew, Duke of York (born 19 February 1960), second son third child of Queen Elizabeth II and Prince Philip … The Special Representative for International Trade and Investment for United Kingdom at trade fairs the world over .. took over from HRH The Duke of Kent in this role in 2001 .. 1979 Royal Naval College Flight.. signed on for 12 years from 11 May 1979 .. 1980 took the Royal Marines Green Beret commando course .. Invincible serve as a Sea King helicopter co-pilot .. anti-submarine warfare and anti-surface warfare, Exocet missile decoy, casualty evacuation, transport, and search and air rescue .. brief assignments to HMS Illustrious, RNAS Culdrose, and Joint Services School of Intelligence .. flight commander and pilot of the Lynx HAS3 on HMS Campbeltown from 1989 to 1991 .. flagship of NATO force in the North Atlantic from 1990 to 1991 former Senior Pilot of 815 Naval Air Squadron .. finish his naval career at the British Ministry of Defence until 2001, as officer of the Diplomatic Directorate of the Naval Staff .. On 19 February 2010 promoted to Rear Admiral .. Colonel-in-Chief of the Canadian Airborne Regiment (disbanded) [allegedly to create the core team for the 9/11 attack] .. Honorary Air Commodore of the Royal Air Force Lossiemouth; Personal Aide-de-Camp to Her Majesty The Queen; 1993-1999: Lieutenant-Commander, Captain, HMS Cottesmore; Senior Pilot, 815 NAS at RNAS Portland; Directorate of Naval Operations, British Ministry of Defence; 1999-2005: Commander, Diplomacy Section of the Naval Staff .. As the United Kingdom's special trade representative, Prince Andrew frequently travels the world to promote British businesses .. revealed in the United States diplomatic cables leak [via Julian Assange Onion Router and pedophile network] Prince Andrew .. discussing bribery in Kyrgystan and the investigation into the Al-Yamamah arms deal and alleged kickbacks a senior Saudi royal had received in exchange for the multi-year, lucrative BAE Systems contract to provide equipment and training to Saudi security forces .. Prince Andrew also tours Canada to frequently undertake duties related to his military role there. Rick Peters, the former Commanding Officer of the Royal Highland Fusiliers of Canada stated: "[Prince Andrew]'s very well informed on Canadian military methods" … Freeman of the Worshipful Company of Shipwrights]"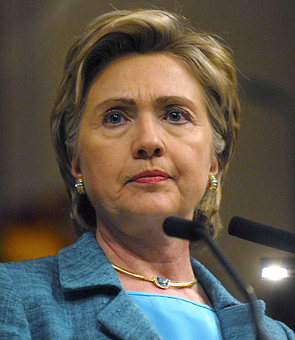 4. Hillary Clinton (nee Rodham) [Revised December 8, 2012 .. Allegedly uses SOS Children's Villages to raise children for the pedophile sexual entrapment and extortion of prospective leaders such as Rhodes Scholar and former POTUS man-in-the-middle, Bill Clinton; she allegedly shuffled patent assignments used to build BBC Crimewatch timelines ('Crimelines') for murders dating back to at least 1984; she allegedly built Crimelines for the 'Songbird' profile executed by a patented guidance and control system in the bomb which demolished the Pentagon's U.S. Navy Command Center on 9/11; she allegedly shuffled patent assignments for QRS-11 gyroscope sub-assemblies installed on a John 'Songbird' McCain weapons platform debris or evidence from which was removed on a Crimeline over the Pentagon Lawn on 9/11; she allegedly engaged in the sexual extortion of Joseph Giroir Jr. (former boss at Rose Law Firm), John Huang (former Commerce Department), John Riady (family partly owns Lippo Group in Indonesia where Barry Soetoro, now Barack Obama, was groomed as a pedophile entrapment expert) and various directors of Tyson Foods Inc., Wal-Mart Stores Inc. and BEI Technologies, Inc; as a patent lawyer, she allegedly assigned time lapse patents for BEI micromachined GyroChip sensors to support remote hijacking of systems related to Aircraft Flight Control, Helicopter Flight Control, Missile and Projectile Guidance, Unattended Guided Vehicle Navigation for Commercial and Military markets for everything from missiles to commercial light and heavy aircraft; as the Junior Senator from New York she allegedly used the Onion Router patent assignment with Sarah Ferguson to co-ordinate attack on Floor 101 of WTC#1 at their meeting the night before 9/11; she allegedly master minded the raid on Ron Brown's office with T-Force and FBI's Robert Hanssen to get continuity of government and encryption codes for D2 Banking and 9/11; Crown Agents' USAID-SBA liquidations; ancestors associated with Oddfellows three-link binder of patents for contract killing; her 9/11 Modus Operandi was allegedly used by Crown Agents in 1836 arson at U.S. Patent Office to convert U.S. patents to exclusive use of City of London livery companies]"

44. Darleen A. Druyun "[Former Principal Deputy Undersecretary of the Air Force for Acquisition and Boeing executive; Kennedy School of Government, Harvard University; United States Air Force tanker contract fraud; plan to speed up payments by Air Force to McDonnell Douglas; guilty of inflating price of contract to favor her future employer and passing information on competing Airbus A330 MRTT bid (from EADS); nine months in jail for corruption; transported by Marcy's ConAir; Boeing paid D2 Banking 8(a) investors $615 million fine for involvement including sale of QRS11 for nuclear weapons guidance; guilty in award initial Small Diameter Bomb contract to Boeing. Donald Rumsfeld [former boss of Kristine Marcy in 1969] "what she did was acquire a great deal of authority and make a lot of decisions; very little adult supervision."]
45. Kristin Franceschi "[Partner DLA Piper; January 1987 – Present (24+ years); Baltimore, Maryland Area; Industry Law Practice; issuers; credit enhancers, portfolio managers, and sponsors re public and private offerings of municipal and corporate debt securities; derivative transactions, including swap transactions integrated with municipal securities; incorporates hedging documentation into credit structure of the bond issue [bordereaux receivables; IRS arbitrage rules to permit transactions that might not otherwise be possible.]"

The link ( that it keeps on growing) that will take you to read more about these women that would only make us all Vomit for theirs crimes: http://themillenniumreport.com/2017/03/pedogate-operatives-in-very-high-places/
Also navigate:
http://wetheonepeople.com/pedogate-career-criminals-women-in-very-high-places/ = this report
~ the people